"Now- More Than Ever, We Need To Network!"
Lin Wellford with the Ozark Resource Watchdogs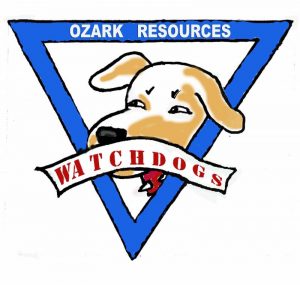 What's Next for Our Buffalo River?
Saturday April 7 – Mount Sequoyah – 6:00-8:00 pm
Hello Everyone-
The past year seems like one continuous wake-up call, with threats to our planet, our health, our institutions, our resources, our very quality of life. Well-funded special interest groups flex their influence and power everywhere we look. Never before have grassroots groups been so vital.
On April 7th, Terry Spence with Socially Responsible Agriculture Project will be in Fayetteville to speak, along with other presenters, at an evening program at Mount Sequoyah called "What's Next for our Buffalo River" from 6-8 pm.
Pre-Meeting for Interested People
Terry would also like the opportunity to speak with the Ozark Resources Watchdog group about opportunities and strategies for working together to amplify our impact. There are now a growing number of such coalitions in other states and they are seeing some success. We would love to have all Watchdog members, interested people, and representatives from other groups who share a focus on the environment, social justice, health and safety issue and animal welfare, join us at the Omni Center for Peace, Justice and Ecology at 11:30 on April 7th for a luncheon meeting. Chili and fixings will be provided in both regular and vegetarian versions, and every organization represented will have a chance to briefly update us on their efforts and challenges.
Your RSVP (to linwellford@gmail.com) will help insure we have enough food, so please respond to this invitation. We expect to be finished by around 2:30 and hope that many of you will also be able to attend the program at Mount Sequoyah later that evening. We understand that the "#MeToo March" has also been rescheduled for the afternoon of April 7th and that some may want to leave early to participate in that. If you can't stay, but have upcoming events or a request for social media support, please bring handouts to share.
Lin
"Stronger Together"
---