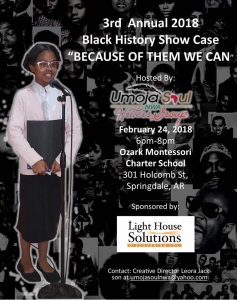 Star Showcase for Black History Month!
Sat Feb 24 – 6:00 pm
WE are excited about the possibilities of having Big Time Stars showing up for the showcase, such as Hidden Figures, Freedom Riders, Maya Angelou, Bessie Coleman, Julian Bond, Jesse Jackson, Jackie Robinson and more.
We also have some youth that will demonstrate their talent through song and instrumentals. There is AMAZING GIFTS in our Youth. We can't wait for them to shine.