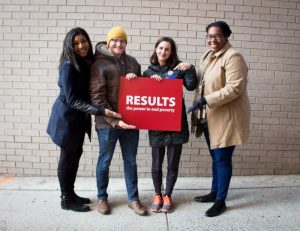 Monday June 26, 6:00 pm, OMNI
New group is forming that you'll want to know about. RESULTS is a 40-year-old project whose mission is to end global poverty. Whew.
RESULTS founder is the same person who founded Citizens Climate Lobby, and his model of relationship developing across the aisles has been so powerful that it's being adopted by several social change groups who want to see action in Congress and change in our nation.
Join Jan Van Schuyver and friends on Monday to find out how you can join in.