Relationship Skills Class Now Taking Applications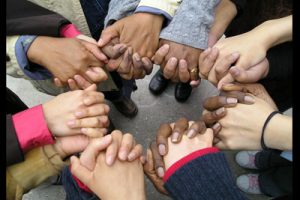 Greetings, all!
This Relationship Skills Class is a fabulous, life-nourishing curriculum. Through exploration of our values and their origins, we briefly discuss and then actually practice the tools necessary for negotiating, sharing expectations, setting and resetting boundaries, and also engaging in accountability so that we and our partners/friends stay aligned with our values.
The course was created and designed by a group of lesbian survivors of violence in Seattle; they are–very intentionally–a trans inclusive group, and their goal is to help build communities that are resilient and in which violence cannot thrive. Their name, these days, is the NW Network of Bi, Trans, Lesbian and Gay Survivors of Abuse. They're fantastic.
Whether or not you identify as LGBTQIA2S+, this course is for you and for your loved ones. So, consider applying to take the course, and also, share it with at least one friend that you think might be willing to wade into these rarely-acknowledged waters. The application is here: http://arkansaslaw.org/relationshipskills/
Please note 100% attendance is required; class is 2 tours every Tuesday for 6 weeks starting on Feb 6. More info is available at the above link.
the co-coordinators both want straight and cisgender people to know that they are welcome. It's important to us that this be explicit because LGBT+ people interact with straight and/or cis folks on the regular, whether platonically or otherwise.
So, please share it widely! The application deadline is fast approaching.
More information from Stephen – 214.504.4422