Prizewinning Author to Read from The Moor's Account
Her Pulitzer Prize Longlisted Novel
Weds March 14 – Giffels Auditorium, UA – 6:00 pm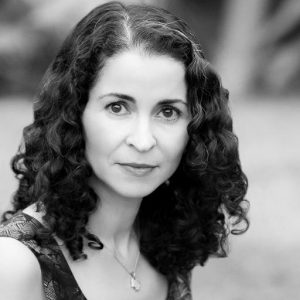 Laila Lalami, novelist, essayist and professor of creative writing at University of California at Riverside, will read from her novel The Moor's Account on Wednesday, March 14 at 6:00 p.m. in Giffels Auditorium (MAIN 201) on the University of Arkansas Campus. Refreshments will be served, and copies of The Moor's Account will be available for signing and purchase after the reading.
The Moor's Account was a finalist for the 2015 Pulitzer Prize for Fiction. It imagines the life of the first black explorer of America: a Moroccan slave whose voice is missing from the history books.
Laila Lalami was born and raised in Morocco, a place whose past and present permeate her writing. A novelist, short story writer, and essayist, Lalami is a unique and confident voice in the conversations about race and immigration that increasingly occupy our national attention. Her writing has been translated into ten languages.
The lecture is presented by the King Fahd Center for Middle East Studies and the Program in Creative Writing and Translation. Co-sponsors are the African and African American Studies Program and the Indigenous Studies Program. Join the event on Facebook.