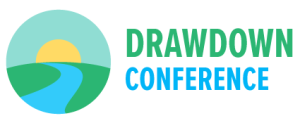 Drawdown Conference Earth Care Gathering
Saturday, March 24, 9 a.m. to 4 p.m.
Second Presbyterian Church
600 Pleasant Valley Drive, Little Rock
$15 Registration
Or send a check to Ark. IPL at PO Box 2441, Little Rock, AR 72203
Scholarships for College Students. Contact us at arkansasipl@gmail.com
Lunch, Gifts, Door Prizes
KEYNOTE SPEKEAR: Katharine Wilkinson, D.Phil., is Senior Writer at Project Drawdown, working to bring Drawdown to life and to the world and translating research into message. She brings with her an interdisciplinary background that cuts across sustainability, strategy, and thought leadership. Previously, Katharine was Director of Strategy at the purpose consultancy BrightHouse.