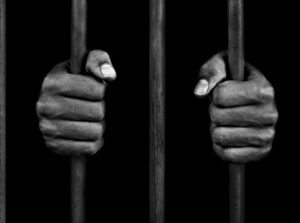 Monday Oct 25 – 6:30 pm – OMNI Center
Movie and discussion led by Jon Comstock, Sponsored by OMNI and NWA's Liberty Initiative
Money bail is one of the main feeders of America's mass incarceration system – and yet something most Americans know very little about. Brave New Films is producing a series of short films to change that.
The money bail system is broken: Low-income Americans are sitting in jails for days, months, and even over a year simply because they can't afford to pay bond amounts. The reality is that a great many people are in our county jails for one simple reason: being too poor. This is both morally and legally wrong. We have laws and Court Rules in Arkansas that if followed could provide immediate relief while recognizing the need for safety and honoring the presumption of innocence.
Screenings at Northwest Arkansas Libraries and OMNI Center
Eureka Springs Annex, 192 Spring Street – Oct 4 at 6-8 p.m.
Siloam Springs, 400 N. Broadway, Oct 5 at 5-7 p.m.
Fayetteville, 401 W. Mountain St, Oct 13 at 1-3 p.m.
Bentonville, 405 S. Main St., Oct 16 at 5:30-7:30 p.m.
Rogers, 711 S. Dixieland Road, Oct 18 at 6-8 p.m.
OMNI, 3274 N. Lee Ave, Fayetteville, Oct 25 at 6:30-8:30 p.m.
---