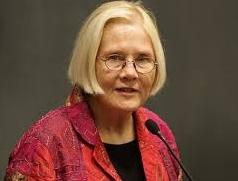 Local Girl Returns Bringing Global Stories
Women of Conscience: Resisting While Existing
Monday Oct 23 – 6:00 pm – Rolling Hills Baptist Church, 1400 E. Rolling Hills Dr.
Ann Wright returns to Northwest Arkansas to talk about the world from a global peace activists perspective. Ann is a Rogers native with a long history of diplomatic and military service, who retired rather than follow orders against her conscience about war in Iraq. She took up full time peace activism and has since been covering the globe. For this visit she wants to talk about the situation with North Korea, and the women have asked for her thoughts on how to be a person of conscience in the sphere you're given. It should be a thought-provoking talk!
---