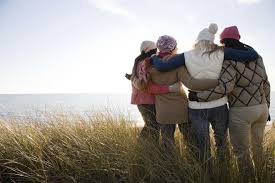 OMNI Women's Community Meeting
What Do We Do Now?
Next meeting Sunday Feb 19 – 1:30-3:30 pm – OMNI Center
With the election of a misogynist to the White House, the backlash against women and the women's liberation movement is sending shockwaves through our communities. The misogyny and racism flying at is is a call to action. We need to support each other, unite, and get ready to resist! Please bring your ideas and join us to talk and brew up plans for action. Convened by Ecofeminist Study and Acton. This will be an open community discussion for women.
Donate
Our work happens because of your generous contribution.
Become a Member
We are a membership-driven organization always seeking new energy and ability.
Contact Us
Please contact us with any questions or comments.
---