Pride Parade Tomorrow!
Saturday June 24 – 11:00 am-3:00 pm
Staging area corner of Spring and East Streets
Ride the Pride Wagon with OMNI buddies. Wagon decorating 9:00 am Saturday during lineup. step off at 11:00. Thank you to a great volunteer who's pre-constructing a balloon rainbow for us. Big smiley face, Danielle.
Donate
Our work happens because of your generous contribution.
Become a Member
We are a membership-driven organization always seeking new energy and ability.
Contact Us
Please contact us with any questions or comments.
---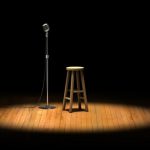 Open Mic for Peace!
First Sunday of every month between September and May